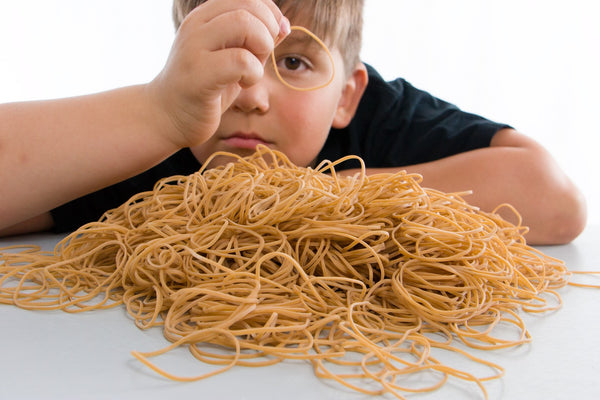 Boing! Snap!
These durable #16 rubber bands are most often used as belts for
pulleys
 or the power behind a
rubber band racer
vehicle. Excellent for use with
projectile launchers
, 
hydraulic arms
,
 

spring scales
and over half of the inventions TeacherGeek offers.
Their high-quality design does not break as easily as other rubber bands, allowing for reuse and experimentation across STEM | STEAM designs and classrooms.