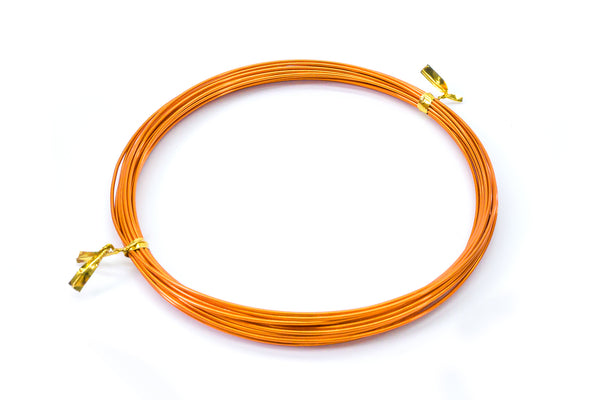 Electromagnet Wonder Wire
Introducing Wonder Wire! TeacherGeek's new wire that solves the frustrations kids have when making electromagnets, wire structures, and other STEM / STEAM / Maker projects.
Unlike traditional magnet wire, it's easy to bend, strip, wrap, and cut. You can even straighten and reuse it! Wonder Wire holds it's shape like nothing else, can be cut with scissors, and stripped with a coin (just scrape off the enamel).

Longer than the average car, each 5-meter (16.4-foot) roll of enameled aluminum Wonder Wire goes a long way. No more tangled mess of wire when you wrap your magnets or add it to your bridges. Use it to hold connector strips together to make 3D structures, like egg drop projects. You'll WONDER why you ever bothered with anything else!

Making Electromagnets?

All electromagnets can overheat depending on the battery, wire, and length of time the magnet is running. See Page 3 of Electromagnet Go Guide to make sure that your electromagnet doesn't overheat (printed guide included with all Electromagnet Activity Packs).