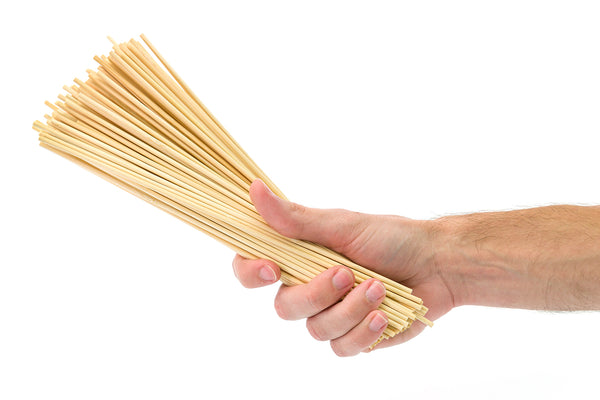 Large Bamboo Project Sticks - 250mm (10 in.) x 2.5mm
Measuring at 250mm (10 in.) x 2.5mm, these high quality, natural bamboo project sticks are made to easily interface with TeacherGeek Mini Hubs; super handy to build your own unique propeller and blade designs. Keep your Maker Cart stocked for endless STEM/Maker fun and learning!
Also available as part of the Mini Hub - Dowel Mount assembly. 

Note: Formerly known as Skewers