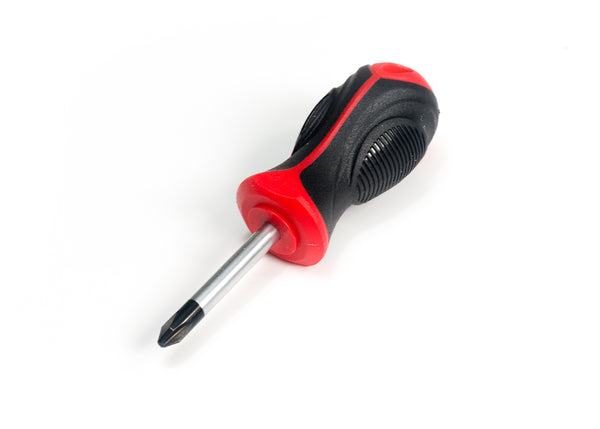 This stubby #2 screwdriver is ideal for tightening #10 machine screws often used in STEM | STEAM | Maker projects. With a short length, and stubby bulb handle (with comfort vinyl grip), the tool is made for little fingers, making it easy for kids as young as five to handle. An excellent addition for any classroom, DIY workshop, scouting troop, after school club or science fair. Buy in bulk and re-use for years!
Use for robotic creations, electronic circuits, mini wind turbines, hydraulic claws, geared mechanisms, Rube Goldberg machines, physics vehicles and innovative, unique inventions. Tinker forever with TeacherGeek.
At A Glance:
The TeacherGeek #2 Stubby Screwdriver hand tool is an essential component for STEM | STEAM | DIY activities

Fits most #10 machine screw heads

Comfort vinyl grip, short length, stubby handle - great for little fingers!

Non-toxic, Manufactured in the USA

Use in the classroom, at home, in scouting, DIY workshops and more
Note: for Bug or Alternator constructions, we recommend a #1 screwdriver.